Newsletter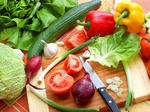 Misra Chiropractic
Welcome
EMPOWERING YOU TO FEEL YOUR BEST FOR TEN YEARS!!!
Dr. Bibhu Misra Virginia Chiropractic Association's CHIROPRACTOR OF THE YEAR 2013.
Misra Chiropractic voted one of "NORTHERN VIRGINIA'S TOP CHIROPRACTORS" by Northern Virginia Magazine.
VOTED ONE OF LOUDOUN'S BEST CHIROPRACTORS! - "Best of Loudoun - Leesburg Today".
Here's why his patients like him so much:
Dr. Misra really takes time to listen, and treat each and every patient as an individual.
Our Holistic Integrative Practice, offers a combination of Chiropractic, Physical Medicine Modalities, Rehabilitative Exercises, and Yoga Therapy along with Massage, and Reiki. The practice offers programs personally tailored to treat each patient. Dr. Misra is one of a handful of Chiropractic Physicians in the state of Virginia Certified (ACRB-1) as a Rehabilitation Specialist by the American Chiropractic Rehabilitation Board. He enjoys the challenges of treating athletes and couch potatoes alike, pregnant women and children. As a result we have watched many families grow up in our practice over the past 10 years!
Our office is located in a beautiful, professional medical office building including an Urgent Care and Medical Spa along with a host of other gifted medical specialists.
We pride ourselves in treating every patient as we would our own family. Stop in and meet our "OM family" and learn more about the services we have to offer you, have a cup of herbal tea, put up your feet and relax in our massage chairs. It is our mission to empower you with the tools you need to feel your best!
Find us on facebook under Misra Chiropractic!
▶ Misra Chiropractic Clinic
21785 Filigree Ct
Ste 200
Ashburn, VA 20147-6214
703-724-9899
fax: 703-724-9897
Andrea@theOMcenter.com